Establishing a national hub for battery innovation, manufacturing, and workforce development in Upstate New York
Fellowship for critical minerals, battery, and energy storage innovators
Activate and New Energy New York (NENY) are working together to offer unparalleled entrepreneurship support to scientists working in battery and energy storage, including the critical mineral supply chain, component materials and compositions (for any of cathode, anode, electrolyte, separator), manufacturing methods, battery system management, performance analysis, energy storage applications, and recycling. Learn more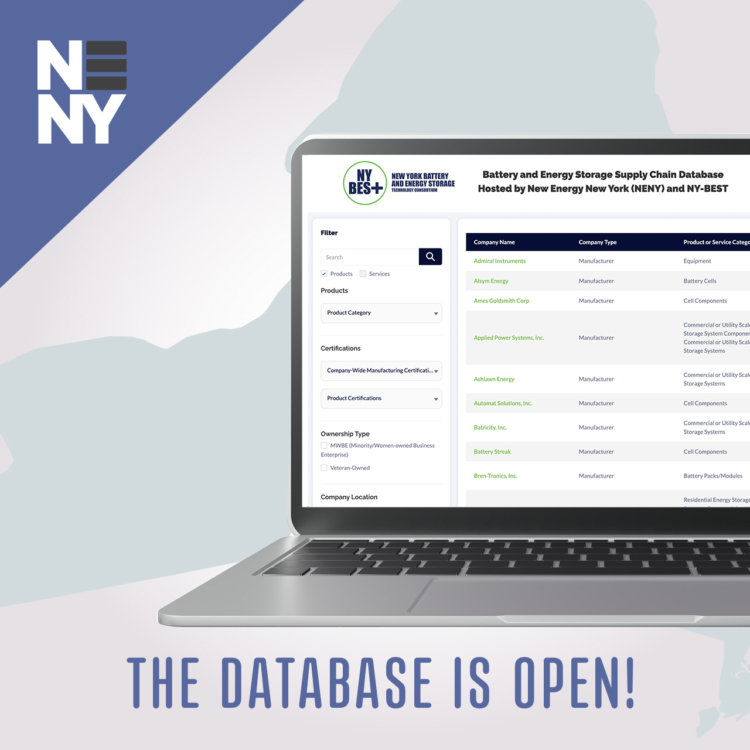 The NENY Supply Chain Database is Live!
New York Battery and Energy Storage Technology Consortium (NY-BEST) is excited to announce that the NENY Supply Chain Database is live and still growing!
In partnership with Binghamton University, NY-Best is leading the effort to catalyze rapid growth in the energy storage industry through the New Energy New York (NENY) Supply Chain Project Initiative through a new comprehensive database.  This database includes companies with a presence in New York that are engaged in producing materials, components, and sub-assemblies and/or performing services in support of production of batteries, battery modules and packs, and energy storage systems.
Registration for more businesses to join the database in ongoing. If your company hasn't already, apply for registration here
Upstate New York
Counties
Projected Economic
Impact
Sign up for NENY Updates!
Get the latest news and updates from New Energy New York.
The New Energy New York initiative, led by Binghamton University, brings together a robust coalition of diverse partners across academia, non-profits, community organizations, incubators, and government agencies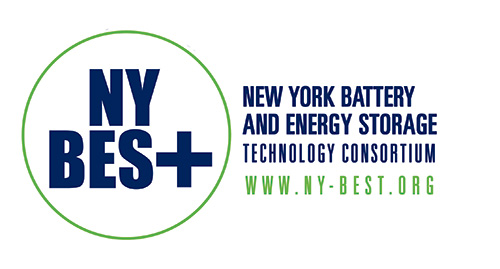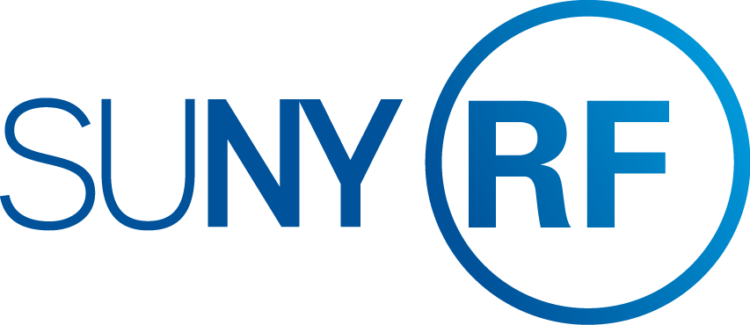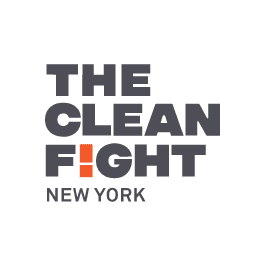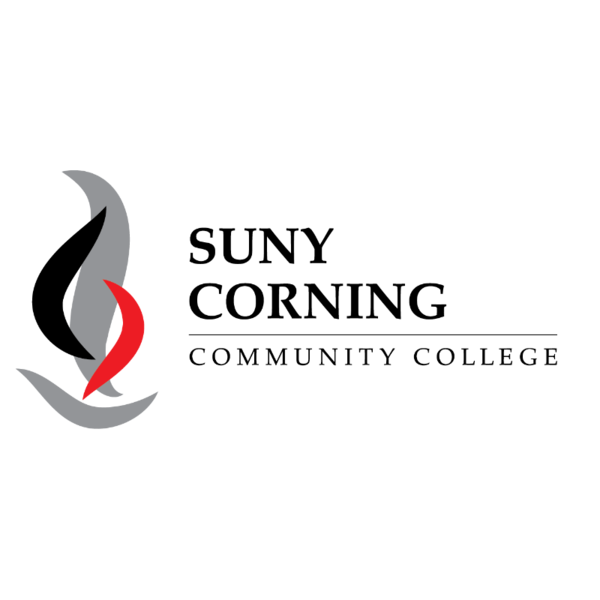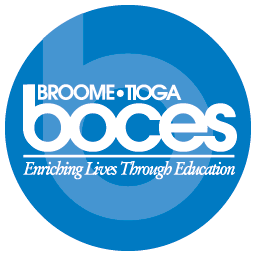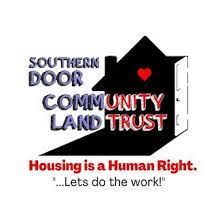 NEW JOB OPPORTUNITIES: The New Energy New York team is growing
A comprehensive ecosystem of project initiatives are made possible by the NENY Coalition Members​
Creating a first-of-its-kind Battery Technology and Manufacturing Center hosted by Binghamton University in an Opportunity Zone on the Huron Campus in Endicott, NY will help to develop and enable the advanced manufacturing of battery technologies, and establish a robust manufacturing infrastructure to support the battery industry and its supply chain.
Developing a host of coordinated and innovative programs throughout the supported regions is a vital part of this initiative for training the workforce required to support the storage manufacturing ecosystem — with specific programs to promote equity and participation of individuals from underrepresented and marginalized backgrounds.
To support the rapid growth in energy storage projects and the consequent increasing demand for a strong and qualified supply chain, this project will help to implement a strategy for building and supporting a robust storage supply chain throughout upstate New York — including the creation of a supplier catalog and supplier certification program.
Collaborating with community-based organizations to address and secure support for barriers — including securing housing, childcare, and transportation — are critical components to this pillar of NENY. Equity and Justice is integrated into all other  project initiatives within NENY as it is essential in the development of emerging markets. We aim to prioritize BIPOC, disabled, LGBTQIIA+, veteran, and women populations in education, workforce, and entrepreneurship programming offered through the NENY initiatives.
INNOVATION and Entrepreneurship
Through innovation in the energy storage landscape, we will establish New York State as the premier destination for realizing energy storage technologies and startups ranging from prototyping to scale-up to manufacturing. While leveraging and expanding existing successful programs, we will develop new programs for proof-of-concept support, acceleration of nascent and mature startups, and the development of new incubation models and facilities.
Learn more about the mission of New Energy New York
New Energy New York is establishing a robust network of industry, academic, non-profit, and government organizations to grow a competitive battery development and manufacturing hub. We welcome new partnerships across our five project areas. If you or your organization are interested in supporting or joining the New Energy New York network, contact us.
To learn more or connect with the New Energy New York Regional Competitiveness Officer, email neny@binghamton.edu